TRUE UNDERGROUND
In True Underground I (Ram) travel from city to city in Europe, to give bands a music video. In return I ask for a place to stay and a ticket to the next city. I started off with the band Punky Donch, in Amsterdam(the Netherlands), where I am also based.
Video for Terrakota (Po) – Illegal
Video for Demon (UK) – Magik City
TRUE UNDERGROUND FUNDING INITIATIVE
Go to Indiegogo to see the perks you can get if you donate.
Video for The Elements (Belgium) – All Over Love

Update
The plans at this moment are to go to a couple of countries in April come back to the Netherlands, and do 2-4 other bands in May and/ or June. Ram will go on traveling by himself and is writing his thesis about the project. When possible Eduardo Rondon, from Soft Focus Films will assist. Bunny will stay back in Amsterdam, drinking beer, doing online correspondence with Ram, and hopefully updating the Social Networks. Right now we are active on Couch Surfing, Twitter, and Facebook.
On february 7th Ram spoke about TU project at a conference 'It's all about Media', organized by  AEGEE, a European student platform.
Music video's and minidocu's

Below you can see the music video for Iratxo, from Madrid.

Music Video: Iratxo – "De Una Tacada"
The minidocumentary and our experiences in Madrid will be online soon. Check out ths video for a preview of the minidocu for Iratxo, and the plans for the coming weeks.
Picture – Madrid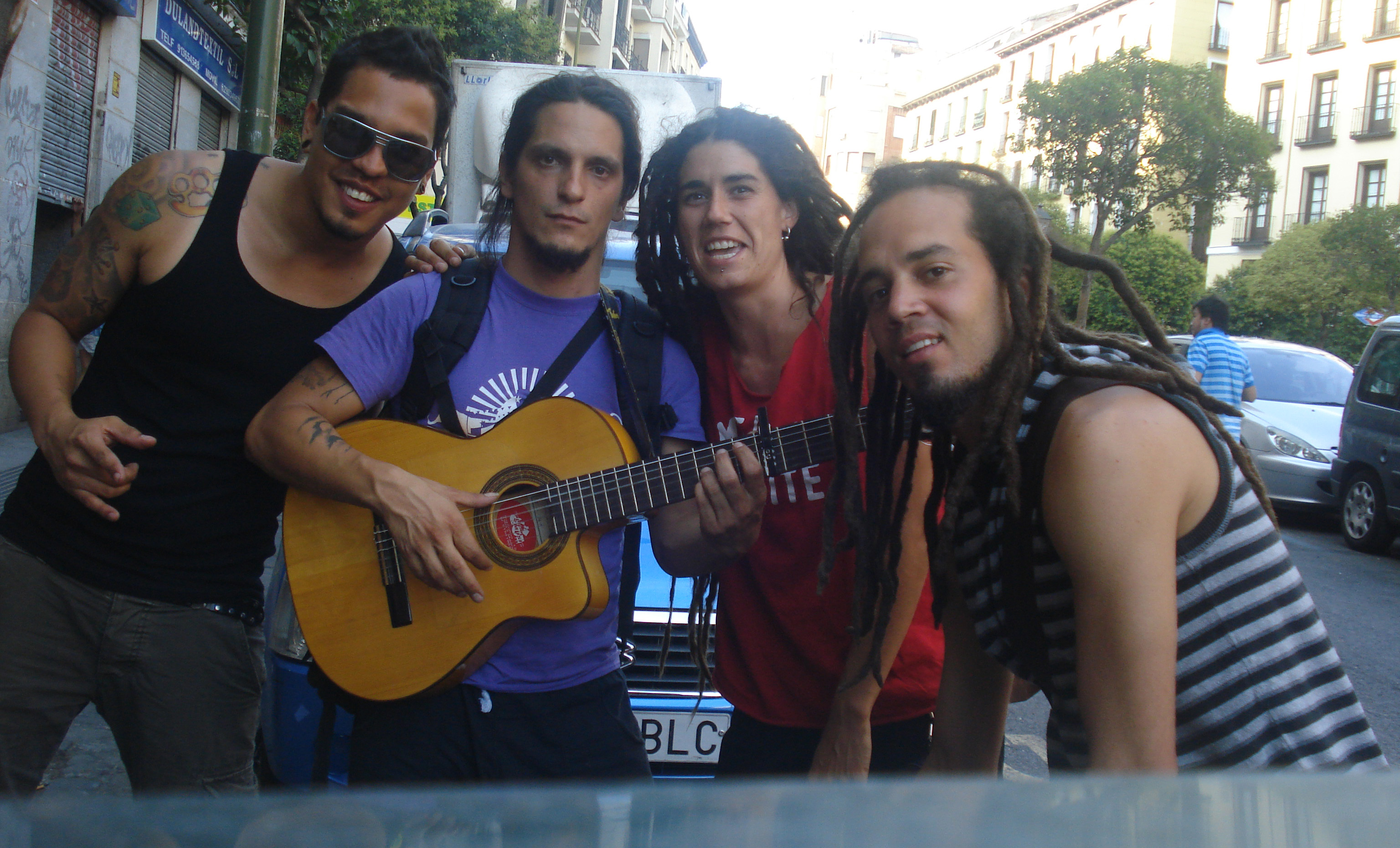 PUNKY DONCH: TU Kick off in Amsterdam!
Music video: Punky Donch – "The World is in Trouble"
We also post a minidocu, a making off, and our own experience during the trip:
KNOW A BAND? – WANT TO PARTICIPATE?
We speak Dutch, English, and some Spanish. The project is in English, so most people in other countries will be able to understand it. We  are looking for bands that work on their own, haven't made it big yet, and have some kind of message in their music (not only love,pop, etc.). We are open to different genres. We want variation in the type of music and bands that we visit. For information, and contact mail to:
ram@trueundergroundproject.com